Again this year, we will be sponsoring a used book collection for the Book Fairies. Our collection will take place from March 13th to 17th, and a flyer will be going home shortly.
Kindergarten registration for those students who will enter Woodland in September 2017 will be the week of March 6th to March 10th at the Administration Building, 200 Division Ave., Hicksville. Please make all of your neighbors who have kindergarten-aged children aware of this registration.
On Friday, March 17th, our second trimester ends and report cards will go home on Friday, March 31st.
On Friday, March 24th, we will have our third and final bus drill. During each of our bus drills, the students are instructed on bus safety to ensure a safe ride to and from school. It is important
for you to review bus safety with your child periodically to reinforce its importance. Students are to remain seated and wear a seat belt during the bus ride and not get up until the bus stops at the students' bus stop. We also encourage you to remind your child to always cross in front of the bus if he/she has to cross the street to go home.
On March 29th, the Board of Education will hold an Elementary Recognition Ceremony at 7:00 PM at the high school.
The NYS ELA Assessment will be administered to our third, fourth and fifth grade students on March 28th, 29th and 30th.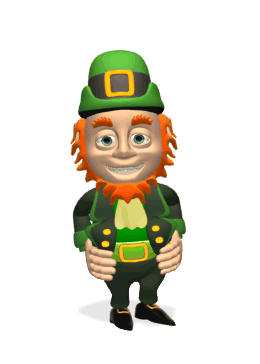 Happy St. Patrick's Day to everyone !